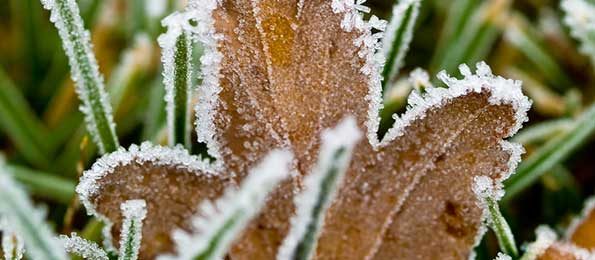 Unlike the past two Winters, this year we have experienced several prolonged periods of below freezing conditions.  Many of these events have seen temperatures stay below 20 degrees for more than 24 hours straight. This is a cause for concern when it comes to some lawn grasses and many types of Ornamental trees and shrubs.

Don't let your lawn suffocate!
Does your lawn seem thin no matter how much fertilizer is put down? If you're not aerating, your lawn might be suffocating from a lack of air and nutrients. Breathe life into your roots with core aeration!
Here in Dallas and the surrounding DFW Metroplex, we have hard soil with a very high clay content. This causes your lawn to get harder and more compacted near the surface of the turf. This is called soil compaction and can only be fixed with lawn aeration.
March has arrived quickly as this year's summer is rolling. There is no slowing anything down this year and we are keeping pace to make sure your lawn is healthy and full! Our team will soon be starting our second application of the year. This application will focus on broad leaf weeds like chickweed, and clover as well as some of our first warm season weeds like crabgrass.
If you see us around, feel free to ask us any questions you might have! As always, we'll leave directions for any follow up lawn care steps and we look forward to helping to keep your lawn simply greener.

With this year's early warm weather, ants have been especially active. Without the cold to keep them underground, we've been seeing a lot more activity from these unwelcome guests. Now is the time to consider applying our 6 month Fire Ant Program! Hundreds of my customers have already tried this service in past years and have gotten year round control with
just one application
.
Read more »